Welcome to Rebecca Gabriel's website!
"Rebecca Gabriel gives us a potent insight into the inner and outer journey of the artist in critical times. That the journey is one of the woman artist makes the revelation that much more poignant and profound." Dr. Jean Houston, Oprah author "The Wizard of Us"
"...powerful new painting. I love the nude against the painted landscape--a very evocative contrast." Dana Gioia, former National Endowment for the Arts Chairman
To paraphrase Robert Hughes, " art should give us roots". I hope my work can offer this, not only literally, in my painting, "Roots", but metaphorically in terms of reflection. In the course of my work, I have portrayed experiences such as grief, sexuality, surrender, motherhood, love, aging, wonder and yearning. As a body of work, the paintings attempt to weave a tapestry of the subtleties and complexities of emotion and observation. My painting is personal and informed by my unique perceptions and sensibilities as an artist, woman, and individual. However, my hope is that the paintings will communicate beyond this personal sphere, towards something more universal and that they will speak to a wide variety of viewers.
Years ago I began creating self-portraits using the vantage point of looking down at myself in the spirit of literal self-discovery. Since then, my work has developed into a greater exploration of subject matter using the traditional mirror for self-portraits to capture facial expression and the passage of time. I have employed models in the hope that their visages and poses will combine with my own core vision to create an expressive alchemy. I have progressed from using flat acrylic paint to oil, and developed my own contemporary "old master" technique. My paintings reveal a technical as well as expressive evolution. My body of work stands with all its directness, intensity, and flaws, just as one's life is such a testimony.
"Roots" oil on canvas 36" x 144"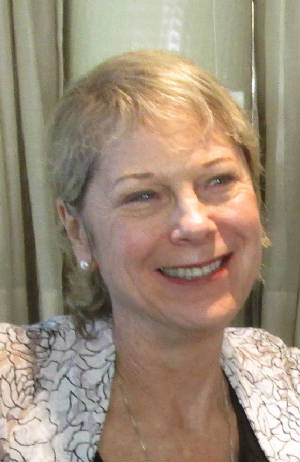 "The Visitation" oil on canvas, 36" x 36"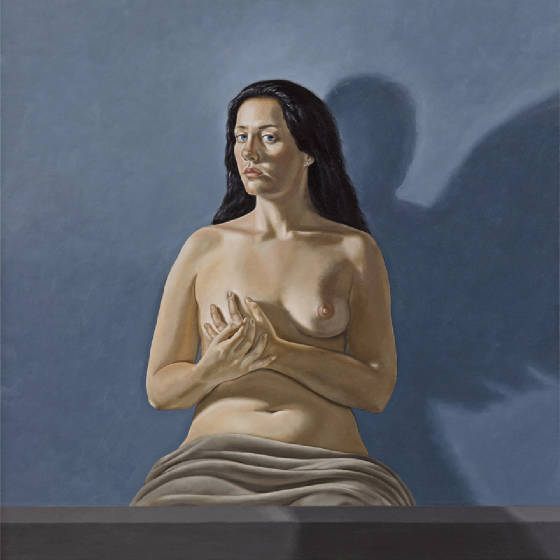 Represented by American Artwork http://americanartwork.net/?s=rebecca+gabriel&post_type=product
Rebecca Gabriel
WINNER OF THE HAINES FOUNDATION GRANT FOR ARTISTS
ROGUE VALLEY BIENNIAL 2015 -

Jury selection "Maelstrom" mixed media

Rogue Gallery & Art Center, Medford, Oregon
VERUM ULTIMUM ART GALLERY, PORTLAND, OR
Juried Exhibition "PASSAGE" Winter 2014-2015
Juried Exhibition "INSIDE/OUT" Fall 2014
"THE SUBJECT IS WAR" Wiseman Gallery

Rogue Community College November 2014
Ms. Gabriel studied painting in Vienna, Austria, and has received a MFA degree from the University of Massachusetts, where she was granted a University Fellowship in painting. She also has a Master of Science in Art Education from the Massachusetts College of Art. Ms. Gabriel has been in many publications and exhibitions locally nationwide. She has won numerous awards, including: "First Prize," juror Henry Hopkins, at the "All California Art Exhibition," Art Student's League scholarship in New York, Certificate of Achievement in Art from the Office of the Mayor of New York City, and "Best of Show," in the "Human Form" exhibition at the Newport Visual Arts Center, Newport, Oregon. She was named "Finalist" in 2007 Artist's Magazine competition. Her work was selected for extended loan in the Executive Chairman's office at the National Endowment for the Arts in Washington, D. C., 2007-2009. Her painting, "Roots", is an acquisition of Havurah Shir Hadash Synagogue in Ashland, Oregon. A retrospective exhibition of her work, " Woman's Journey," was held at the at the Rogue Gallery and Art Center. A book of her work, Woman's Journey – A Life in Paintings, has received critical acclaim from art critics and Dr. Jean Houston.